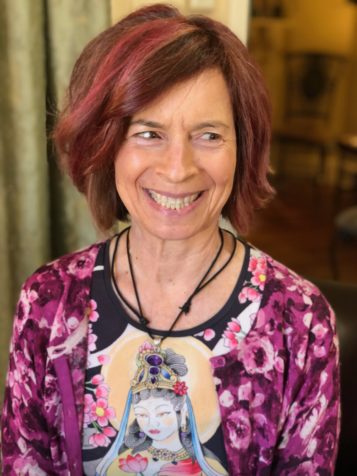 My soul plan is to awaken to the divine within, while supporting others' awakening as well. There are two complementary aspects of this. I serve as an Emotion and Energy Healer at my sister company ttlharmony, holding space for individual and community healing. ttlharmony Publishing supports inspiring authors helping to awaken humanity to the divine within.
I am a third-generation entrepreneur (my Grandfather developed Jell-O and sold it to General Foods), and have started and run seven companies over the last 33 years. These include ttlharmony, and Clinical Research Group, Inc. ("CRG"), which I ran with my late husband out of Philadelphia. At CRG, we prepared and delivered 175 marketing plans that helped some of the world's largest pharmaceutical companies double their enrollment rates. In addition, we developed over 525 preliminary marketing plan analyses that were integral to our business proposals and gave us a competitive edge to consistently win contracts over more experienced and connected competitors. Prior to CRG, I was president of a $10M public company, Prime Medical Services, Inc., and was also the top salesperson in a couple of other healthcare firms.
I have never been enthusiastic about pharmaceutical drugs, which is a key reason I transitioned out of CRG, but I did love the business analysis and planning process. I also enjoyed using my skills in these areas to attract clients. So, the work that I am doing now at ttlharmony Publishing combines my core competencies and passions. I love figuring out optimal plans to get a product or service successfully marketed (in this case, your personal-awakening book!) and working in a steady, focused way to achieve the plan's promise. It feels like an integral part of my soul plan to help inspiring authors reach their intended audiences.
I "walk my talk." My food is my medicine and I can't remember the last time I had even an aspirin. I feel healthier and more vibrant today than 20 or more years ago, and I actually feel I am getting younger.
I love the quiet and nature. I don't own a TV and feel I am being guided by higher vibration realms. I am strengthening my divine connections. I live in nature on a secluded mountaintop home in the greater Asheville, N.C., area.
I am a graduate of the Enlightened Business Academy, a nine-month intensive spiritual marketing program. This course complemented my over 30 years of marketing and entrepreneurial experience. It reinforced my confidence in knowing that I am on top of the current thinking and resources related to marketing world-changing, alternative businesses in both brick-and-mortar as well as online venues.
I earned my B.A. in Psychology in 1973 from Antioch College. More recently, I have been trained in several spiritual and healing modalities. I am a certified Spring Forest Qigong Master Healer, an Advanced ThetaHealer™, a certified Agent of Conscious Evolution, and a certified Angel Healer Practitioner™. I was one of the first ten people to earn certification as a Level II Touching the Light and Living Light Symbols multidimensional energy healer, a two-year intensive mentorship. I am an ordained minister with the Order of Melchizedek, a nonreligious service order of people who are here to serve the Earth. I completed the Angel News Network's Life Mastery course, and attended the 2015 Palm Beach Anti-Aging Summit. I am a Certified Coach from the Robbins-Madanes Strategic Intervention Core 100 Training, a Certified Strategic Intervention Coach from the Strategic Intervention Boot Camp, and I am certified in Wilderness First Aid from Wilderness Emergency Medicine.