1. HAPPY, WELL AND IMMORTAL: THE FIVE-INGREDIENT RECIPE FOR THE NECTAR OF THE GODS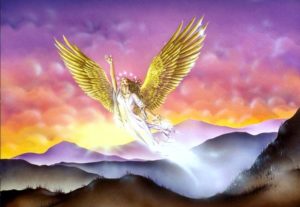 My soul plan is to help humanity awaken to the Divine within. Everything I work on in my personal journey reflects this passion, which I share with others in two key ways: healing work through my ttlharmony company and marketing work through ttlharmony Publishing.
My healing work involves holding space for individual and community healing. There are two components in each of these applications: coaching and energy work.
My community healing work includes contributing to the overall healing of communities, including the world community. As with my individual healings, I hold space for community groups, facilitating the flow of divine healing energy. Happy, Well and Immortal: The Five-Ingredient Recipe for the Nectar of the Gods is also intended as a contribution to the healing of the Greater Community. Through it, I hope to help people harmonize their thoughts, beliefs and feelings, and assist them in their healing. I believe that I am being divinely led and inspired and I am grateful for this opportunity to help serve the world.
Connecting the Dots
The chart below summarizes some key concepts. Once I connected the dots, they spoke to me profoundly. They shifted my thinking and provided the foundation for how I have lived in the last three years. It now seems obvious and logical to me that living in Heaven on Earth with perfect health and immortality are realistic and achievable goals, even though Humankind may not think this way at the moment.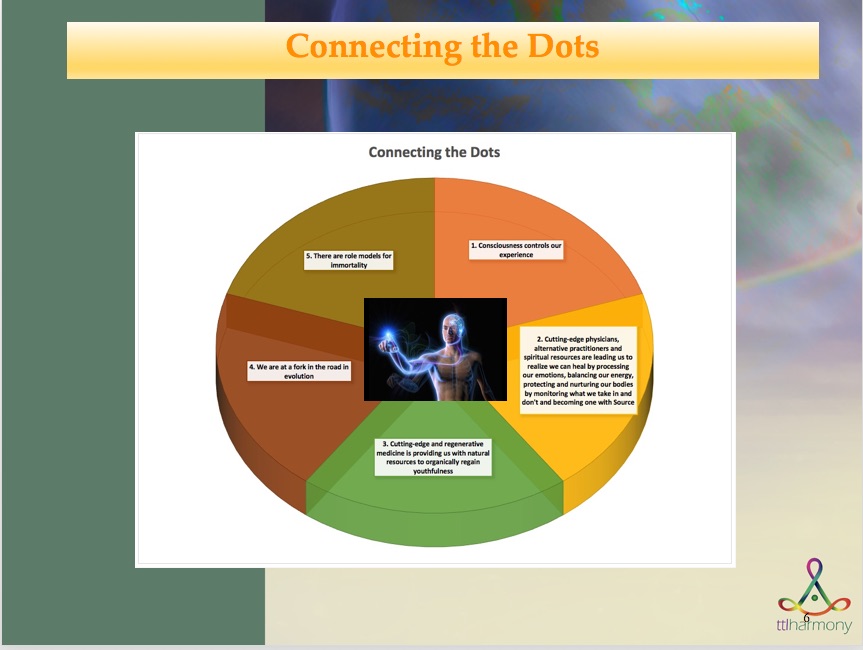 The Five-Ingredient Recipe: "SUN-BC"
Here is a summary of the five-ingredient recipe for the Nectar of the Gods: "SUN-BC". The Nectar of the Gods can help you be happy and well and maybe even achieve immortality. It has come to me during my morning walks with God on the beach or in the mountains.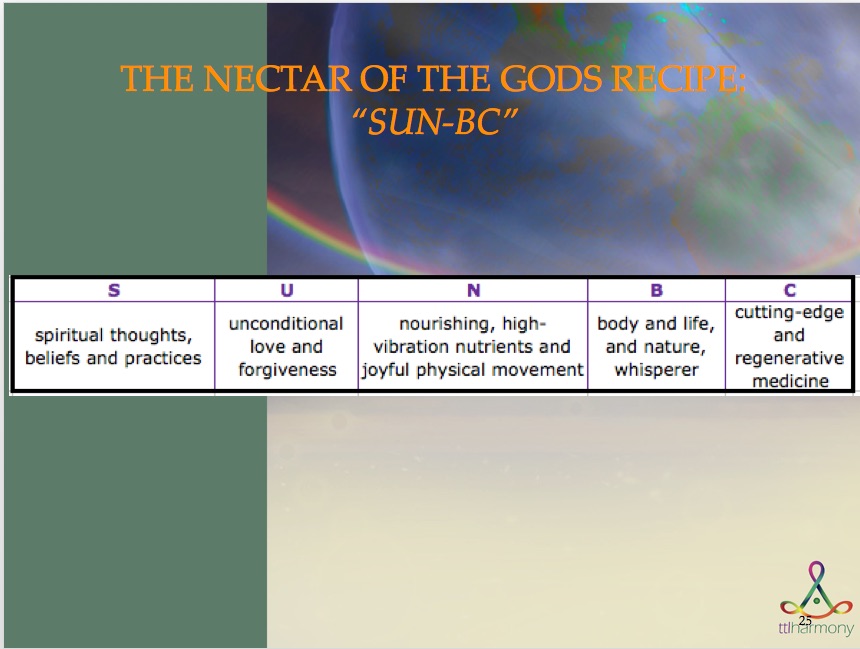 Table of Contents
Here is a sneak preview of the draft Table of Contents.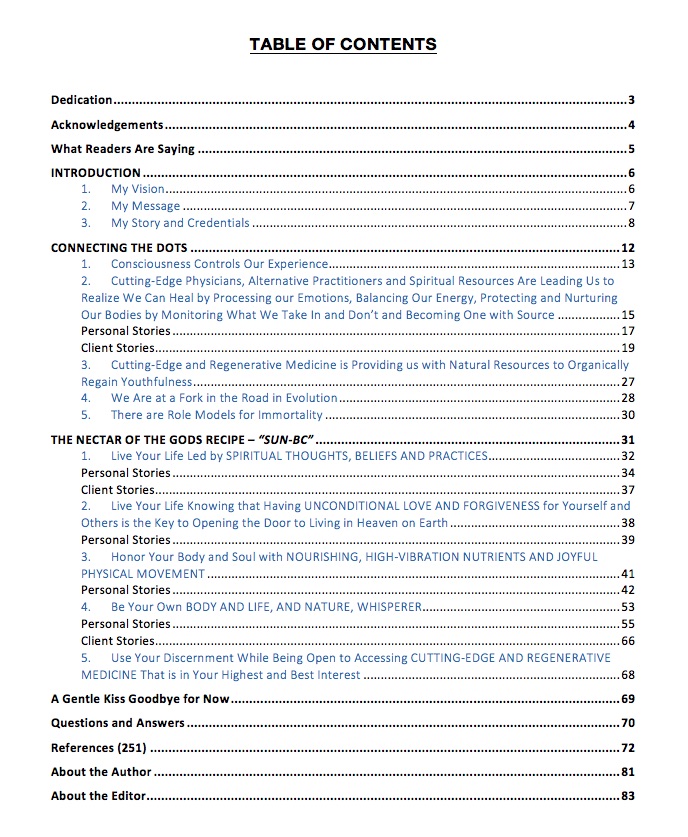 Big Picture Marketing Plan and Timeline
Here is a preliminary, big-picture timeline for the development and release of Happy, Well and Immortal: The Five-Ingredient Recipe for the Nectar of the Gods.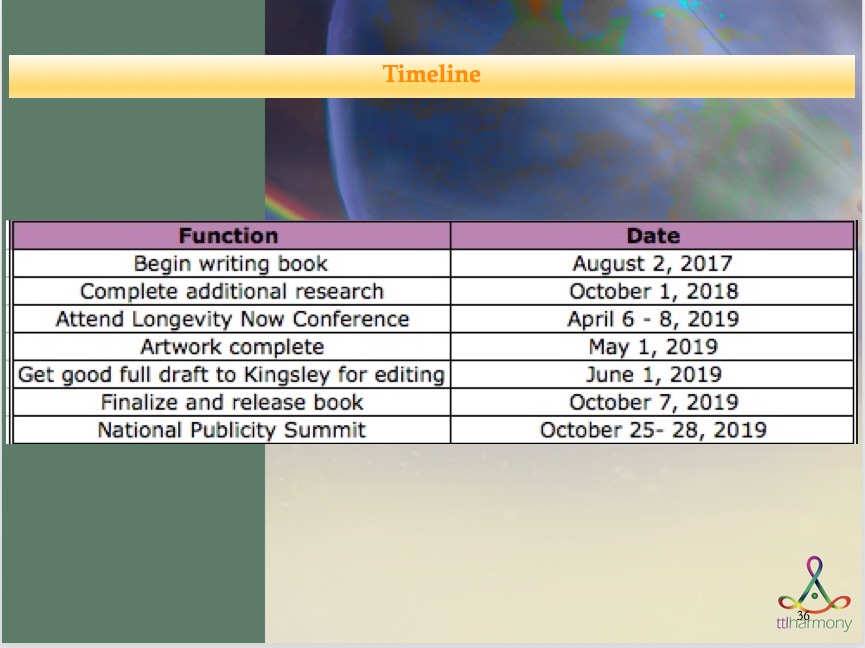 2. WONDERLAND: AN INTERSPECIES ASCENSION MEMOIR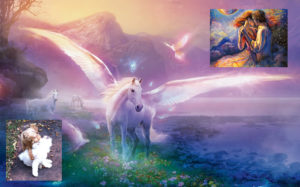 After Happy, Well and Immortal: The Five-Ingredient Recipe for the Nectar of the Gods is published, all in divine timing, I will return to the fanciful book that Peanut (my interspecies baby doggie) is writing, that Kingsley will also edit (lucky us!) and complete that fun, and hopefully inspiring book.