1. HAPPY AND WELL: A MOUNTAINTOP HEALER'S SIMPLE RECIPE FOR LIVING IN HARMONY WITH NATURE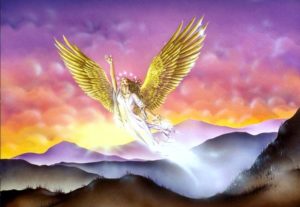 My soul plan is to help humanity awaken to the Divine within. Everything I work on in my personal journey reflects this passion, which I share with others in two key ways: healing work through my ttlharmony company and marketing work through ttlharmony Publishing.
My healing work involves holding space for individual and community healing. There are two components in each of these applications: coaching and energy work.
My community healing work includes contributing to the overall healing of communities, including the world community. As with my individual healings, I hold space for community groups, facilitating the flow of divine healing energy. Happy and Well: A Mountaintop Healer's Simple Recipe for Living in Harmony with Nature is also intended as a contribution to the healing of the Greater Community. Through it, I hope to help people harmonize their thoughts, beliefs and feelings, and assist them in their healing. I believe that I am being divinely led and inspired and I am grateful for this opportunity to help serve the world.
Executive Summary
Harmony and balance are everything. Nature IS harmony and balance. When your body is completely harmonized and in balance, you experience Perfect Health. When the Earth and all the Beings on it are completely harmonized and in balance, we will have Peace and Heaven on Earth. When we are out of harmony and balance, our systems let us know.
You can apply this Law of Nature to everything. For example, when growing an abundant garden, you don't even need organic fertilizers. All you need is balance and harmony.
That is it in a nutshell. I am a 66-year-old emotion and energy healer, living alone on top of a mountain and I am happy and well. This book reflects my beliefs and how I live. I look forward to hopefully helping you find a life with enhanced happiness and wellness and sharing expanded tools of learning how to live in harmony with Nature.
2. WONDERLAND: AN INTERSPECIES ASCENSION MEMOIR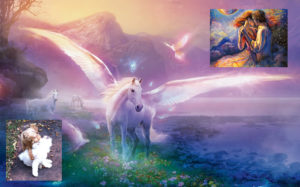 After Happy and Well: A Mountaintop Healer's Simple Recipe for Living in Harmony with Nature is published, all in divine timing, I will return to the fanciful book that Peanut (my interspecies baby doggie) is writing, and complete that fun, and hopefully inspiring book.