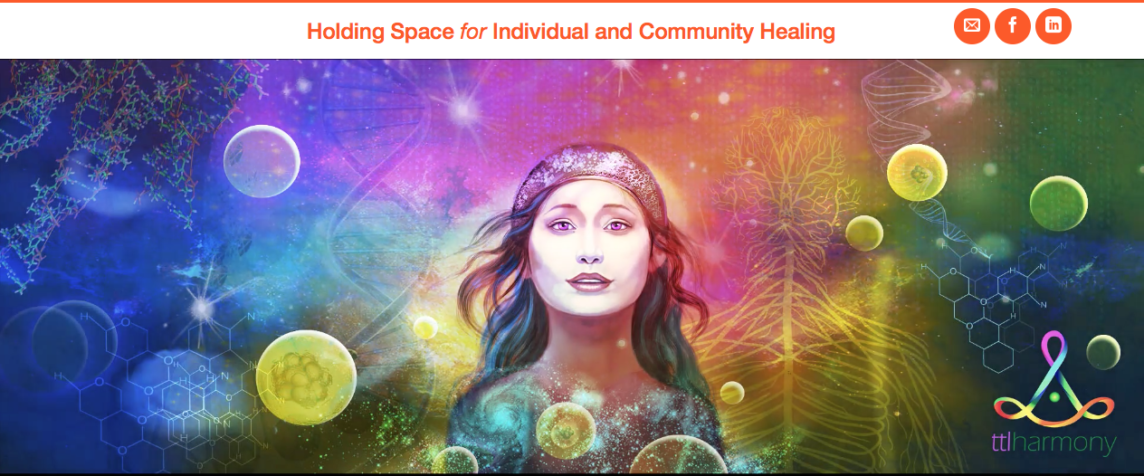 ttlharmony is my complementary passion. As an Emotion and Energy Healer, I hold space for individual and community healing.
Here is a summary of some of the key marketing initiatives I have implemented to support ttlharmony.
— When I initially set up our Facebook page, I was able to quickly attract more than 1,400 fans.
— When I started my healing practice, we created a Free Qigong Healing Video. It was the first of its kind, and became the fourth most popular "energy medicine" video on NaturalNews.tv. Subsequent to that video, as my practice evolved, I had another video created sharing a virtual Living Light Symbols healing. Now, here is a third gentle video created by Bless My Soul Photography that I am finally happy with that helps share my current practice.
— I provided 114 Qigong Healing Classes with 470 participants through a Meetup group I ran from June 2011 to January 2013. Participants left class with their stress levels reduced by about two-thirds and pain levels by about one-half. Stress and pain levels were tracked on a scale of zero (perfect) to 10 (most challenged) before and after class.
— I attracted 230 participants, which was about twice as many as comparable local groups in about half the time. If you scroll to the bottom of What People Are Saying, you will see a section about the Qigong Healing Classes and you can read some client comments. Through this class, I also met two people who have now become very important in my life. (I definitely believe in divine timing and how the universe works in wondrous and mysterious ways!)
— In addition to holding space for individual healing, I also hold space for community healing. These Community Energy Healings were initially tested at Broward Health Imperial Point's Holistic Caring Council. In addition, we incorporated these serves into most of the initial wave of the Experiential Author Tour! events associated with publicity for Kingsley Guy's memoir, Piercing the Veil: A Skeptical Journalist Discovers Unseen Worlds and his spiritual-historical novel, Queen of the Heavens. If it calls to you, check out the stats and comments from participants here.
— Lastly, after many variations and versions, I am finally able to say that I am very proud of my current website. I am grateful to have 138 comments from clients, which you can read here. If it calls to you, check out the subtly evolving header by the talented artist Susan Szecki that represents holding space for individual and group healings. This website feels like an authentic and aesthetically pleasing representation of who I am and the work I am honored to participate in.