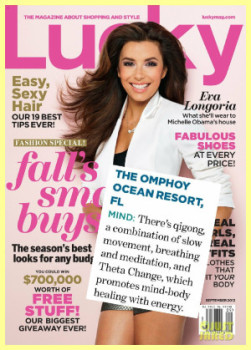 CRG Recruitment Services Ensure Early and Under Budget Successes of Fibromyalgia Trials
Philadelphia, PA , November 12, 2009. Clinical Research Group, Inc. (CRG), a patient recruitment company that accelerates clinical trials in risk-sharing partnerships with pharmaceutical and biotechnology companies, announced today that their broad based, cutting-edge recruitment strategies complemented the expertise of one of the industry's largest pharmaceutical sponsors, resulting in ahead of schedule and under budget completion of a series of fibromyalgia studies.
CRG provided a variety of site-customized patient recruitment and retention services specifically designed for a predominately female patient population. The services for 221 international sites in 11 countries for enrollment of 1,702 subjects in a maximum of 11 months enrollment per trial included:
Primary and secondary market-research based enrollment planning
A comprehensive central advertising campaign including TV, radio and print
A study- specific website and Internet advertising initiatives supported by CRG's centralized call center with 24/7 metrics
Creative development, branding, production, media buying and distribution of site- customized materials
CRG's in-site proprietary study staff programs, including development of substantial referral networks, community outreach programs and subject retention programs.
CRG's President and CEO, Lynn S. Bachrach, noted, "We are grateful for the continued opportunity to make meaningful contributions by partnering with this important client so that together we were able to successfully complete these exciting trials early while competing against a marketed drug."
About CRG
Founded in 1993, privately held and based in Villanova, PA, CRG is a risk-sharing patient recruitment company. CRG has a long track record of success in bringing in clinical studies early and under budget, having worked with most of the major and many medium-sized pharmaceuticals and biotechs on about 175 protocols in a variety of therapeutic areas. CRG differentiates itself in three ways. First, CRG finishes clinical trials at double industry rates. Second, CRG uses risk-sharing fees – meaning they are 'in this' with their pharmaceutical partners – winning together. Finally, CRG integrates media- based initiatives with proprietary site-based initiatives for the most cost-effective results. Further information about CRG can be found on the company's website.
For additional information about CRG, please contact:
Lynn S. Bachrach, President and CEO
Clinical Research Group, Inc. (CRG)
>